Templates
20 Best Social Media Facebook Templates Sets
Facebook is a well-known website which involves everyone to get linked with one another. Almost every internet user knows about it and its importance that no other portal could be a substitute for it. For now, this website not just involved people to get in touch with but allows taking benefits from it by doing business and to interact with people in different ways.
Graphics is not a limited platform that provides beautiful concepts to a sole department but all the portals that can be seen on the internet and the corners around us are the true users of it. Facebook also contains designs to be more interactive and beautiful and this is the thing that people wants to see and apply in each notch.
Now we are providing you the beautiful concepts of 20 Best Social Media Facebook Templates Sets that are unique and latest in graphics era. These templates are designed to make the impressions regarding this website more beautiful and flavorful so that you can apply in your resources freely. Everybody wants to get more impressions and public and though these designs, you will surely get your targets. So, set your goals to get them by applying these templates into your projects.
20 Best Social Media Facebook Templates Sets
Get the best collection of Facebook Templates

1. Watercolor Facebook Cover Templates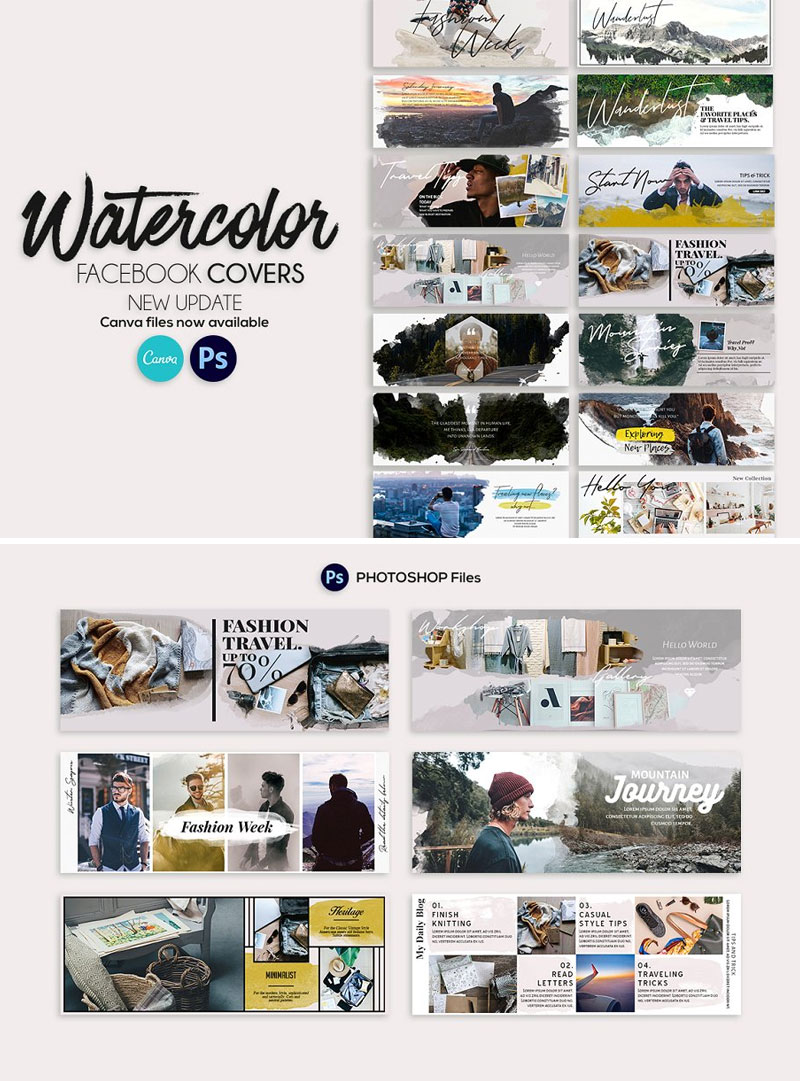 2. Facebook Group Canva Templates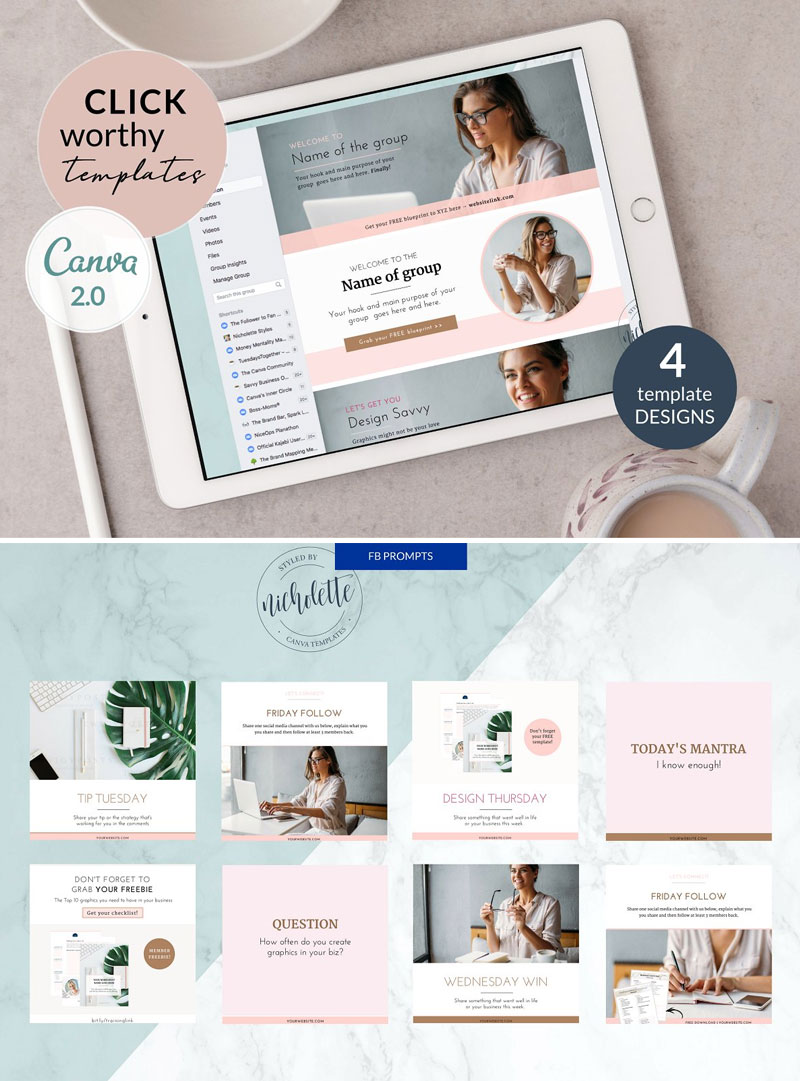 3. Infopreneur Minimal FB Group Pack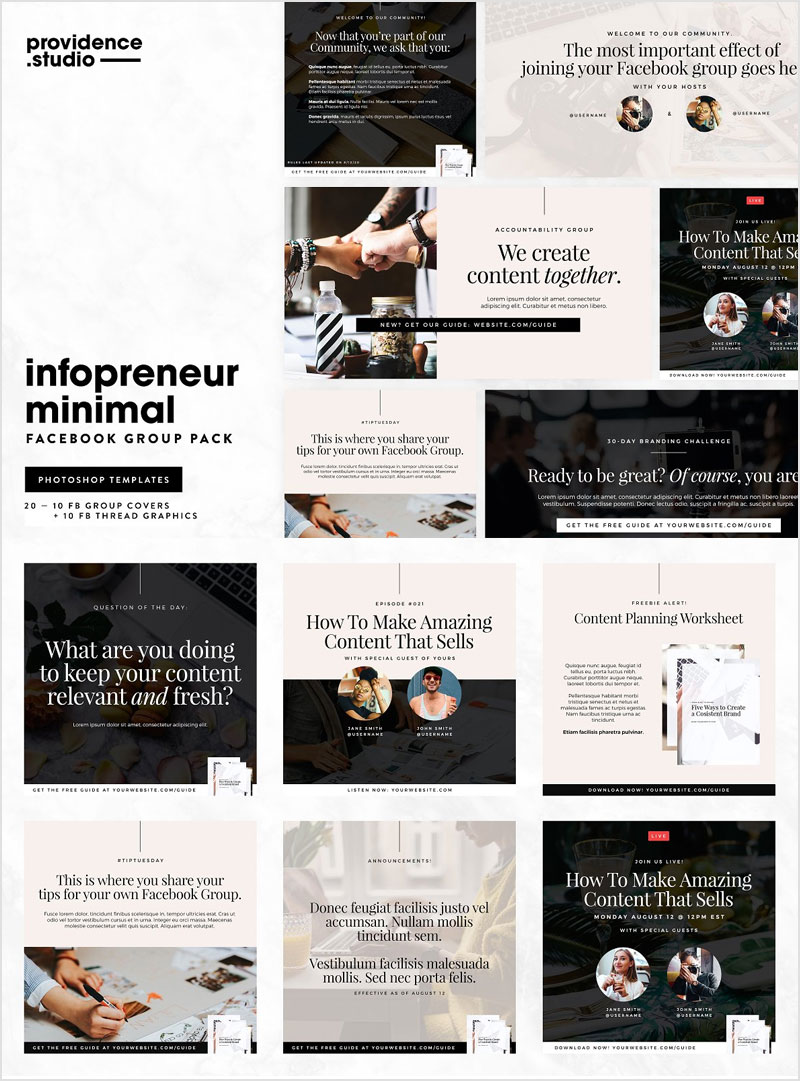 4. Clean Facebook Cover Pack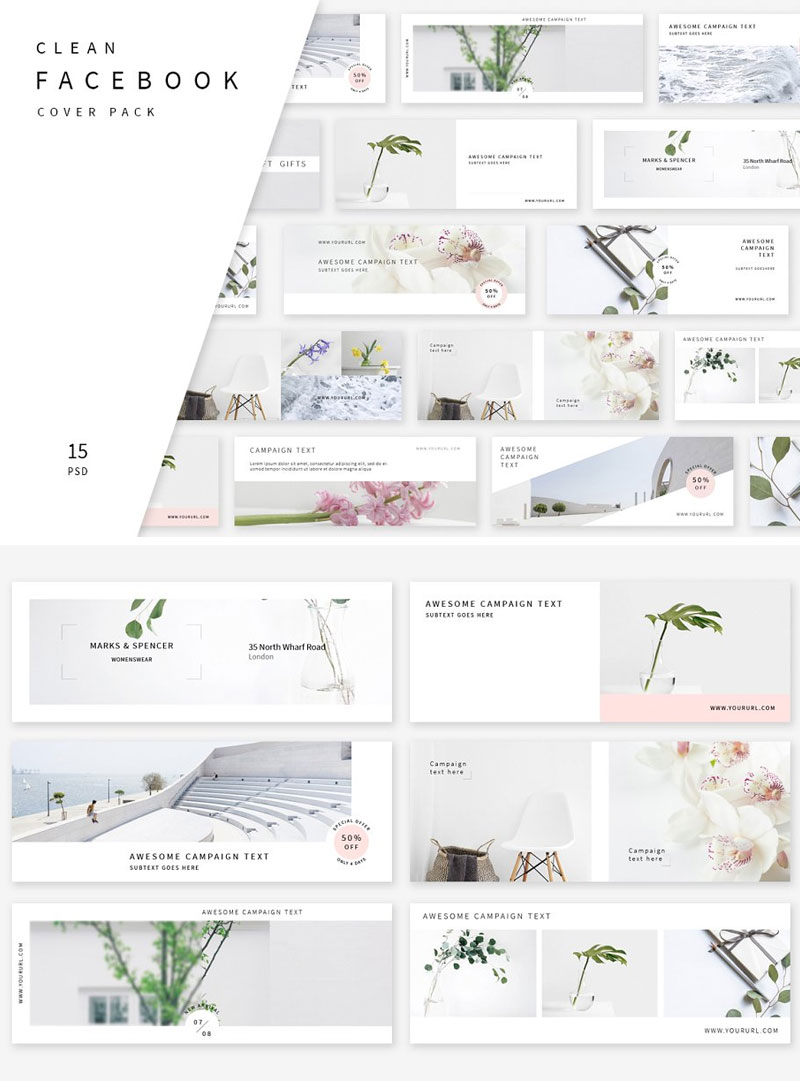 5. Clean Facebook Cover Bundle
6. Facebook Post Templates Canva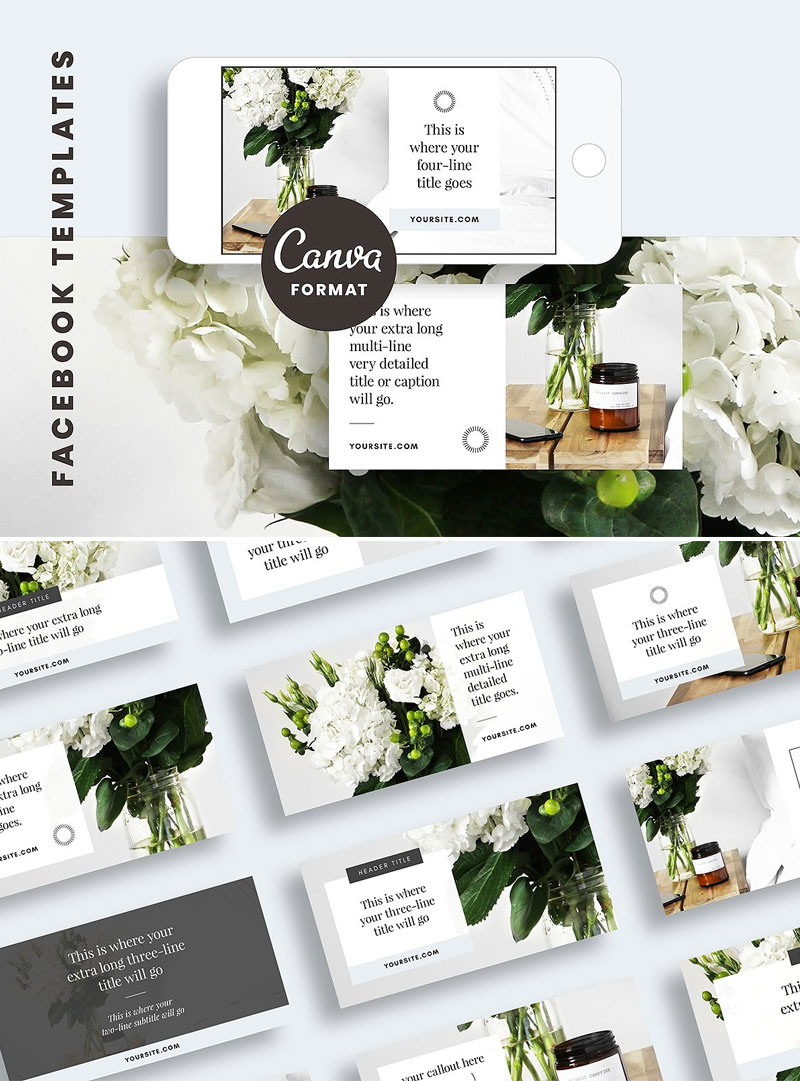 7. Agenda Facebook Post Banners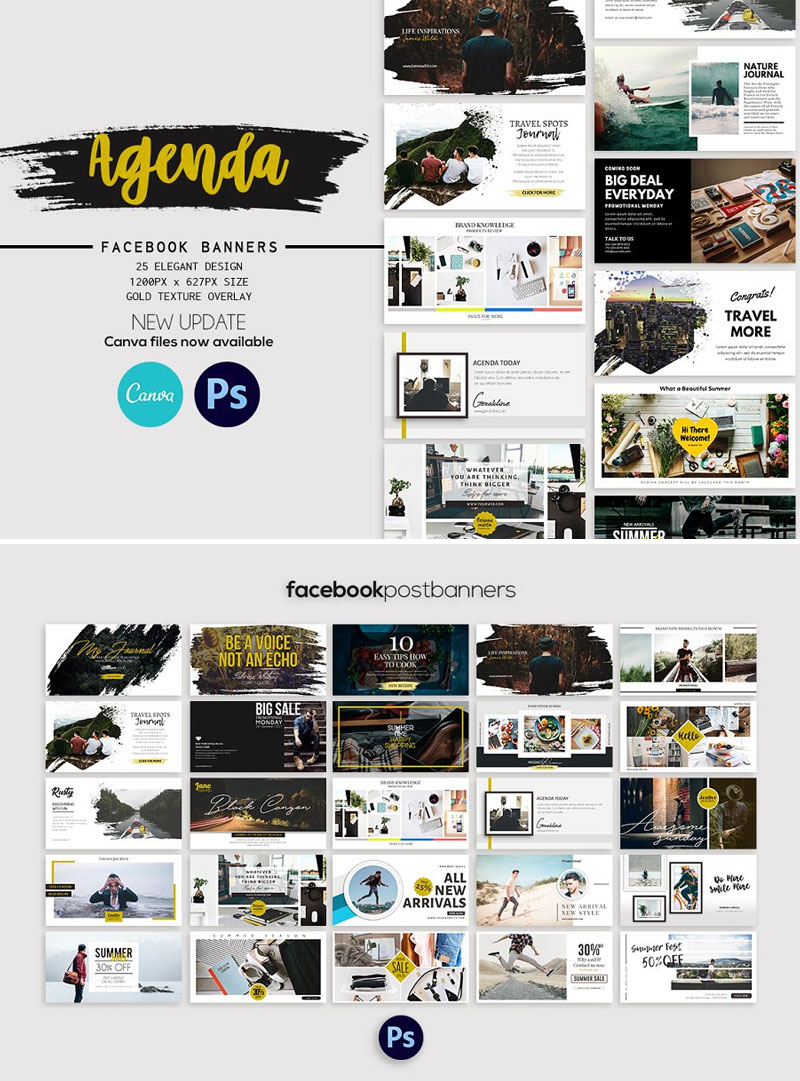 8. 20 Facebook Cover Templates Pack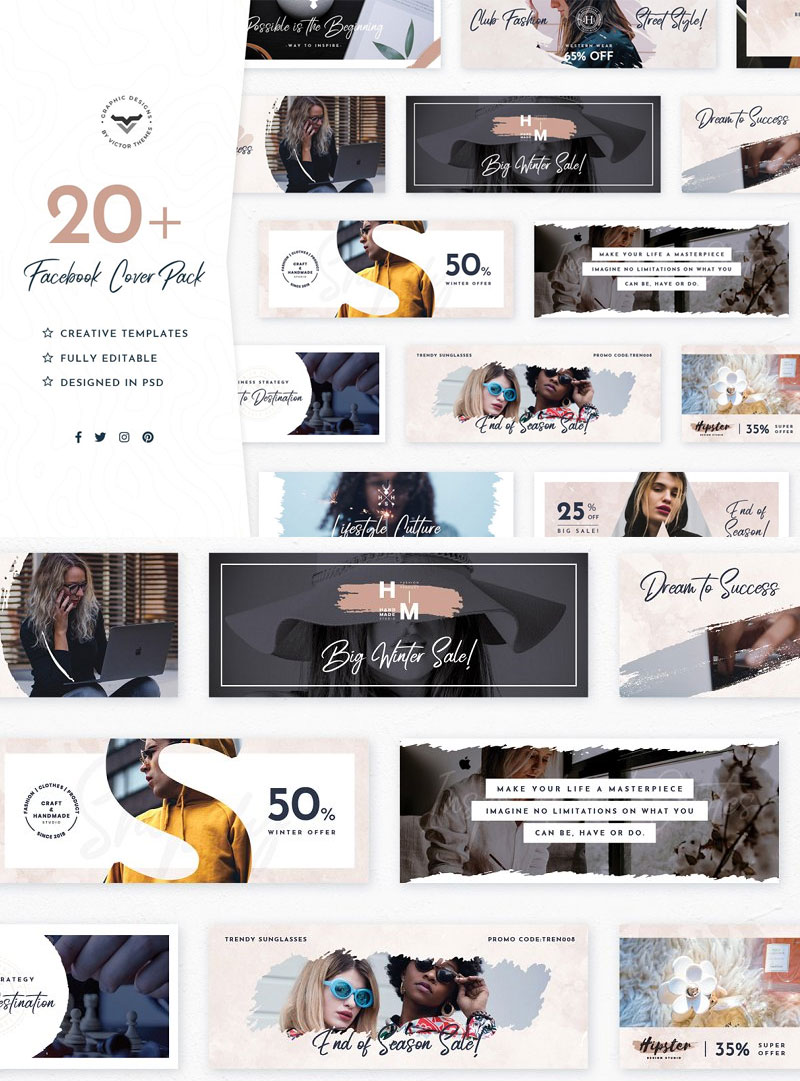 9. Elegant Facebook Ad Templates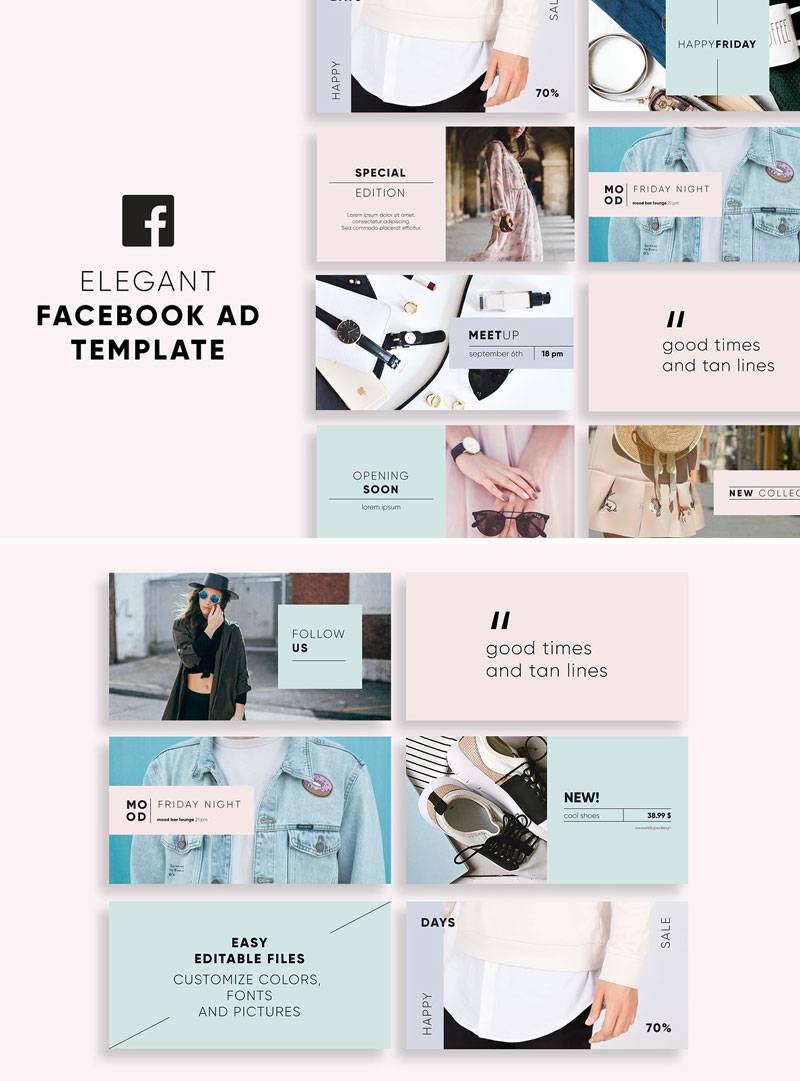 10. J U N I P E R Facebook Pack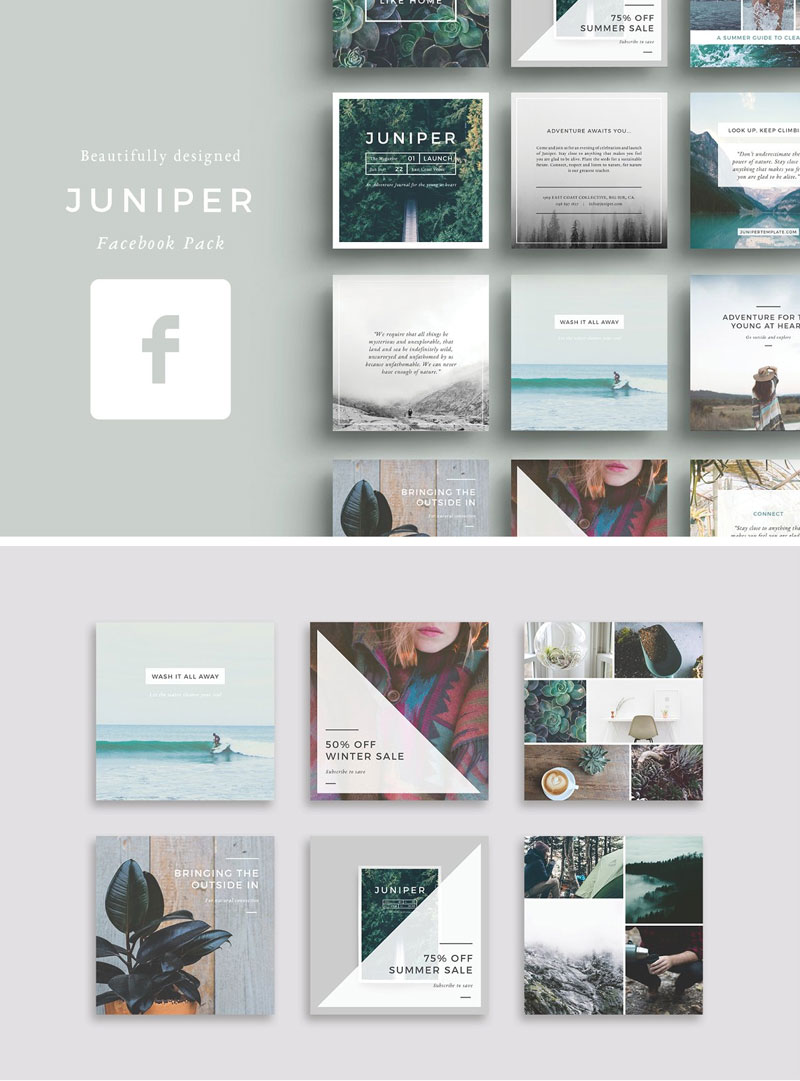 11. Facebook Ad Social Media Templates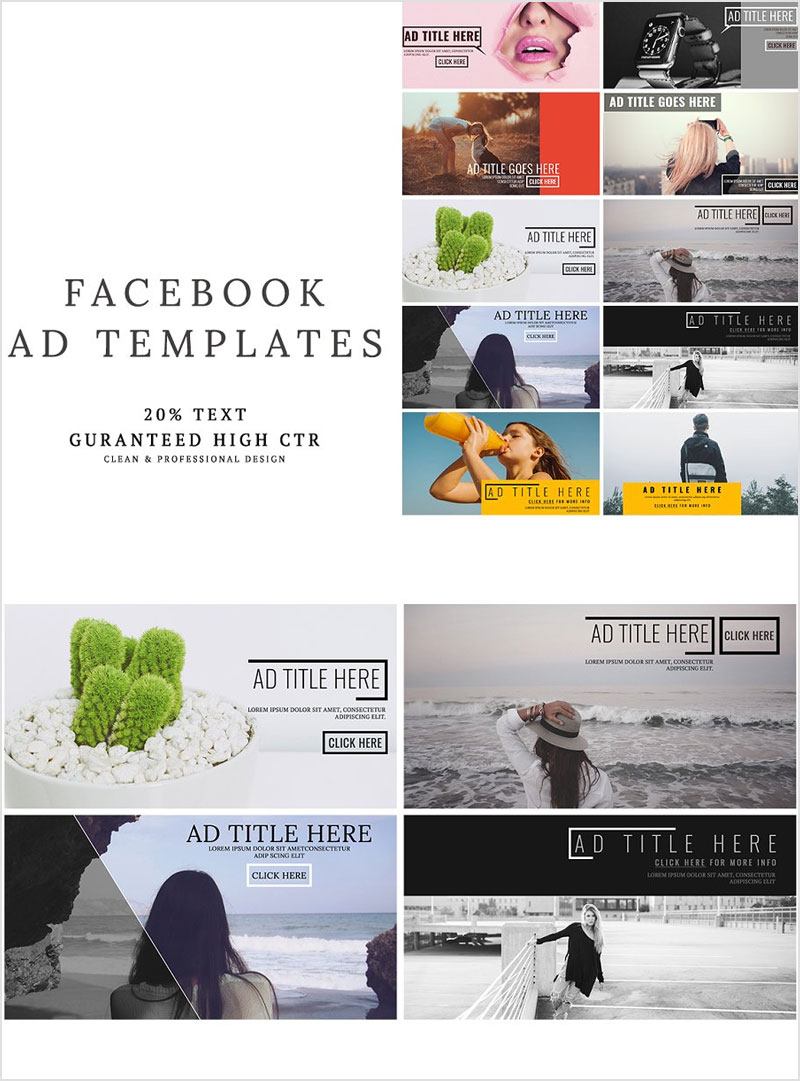 12. Modern Facebook Cover Pack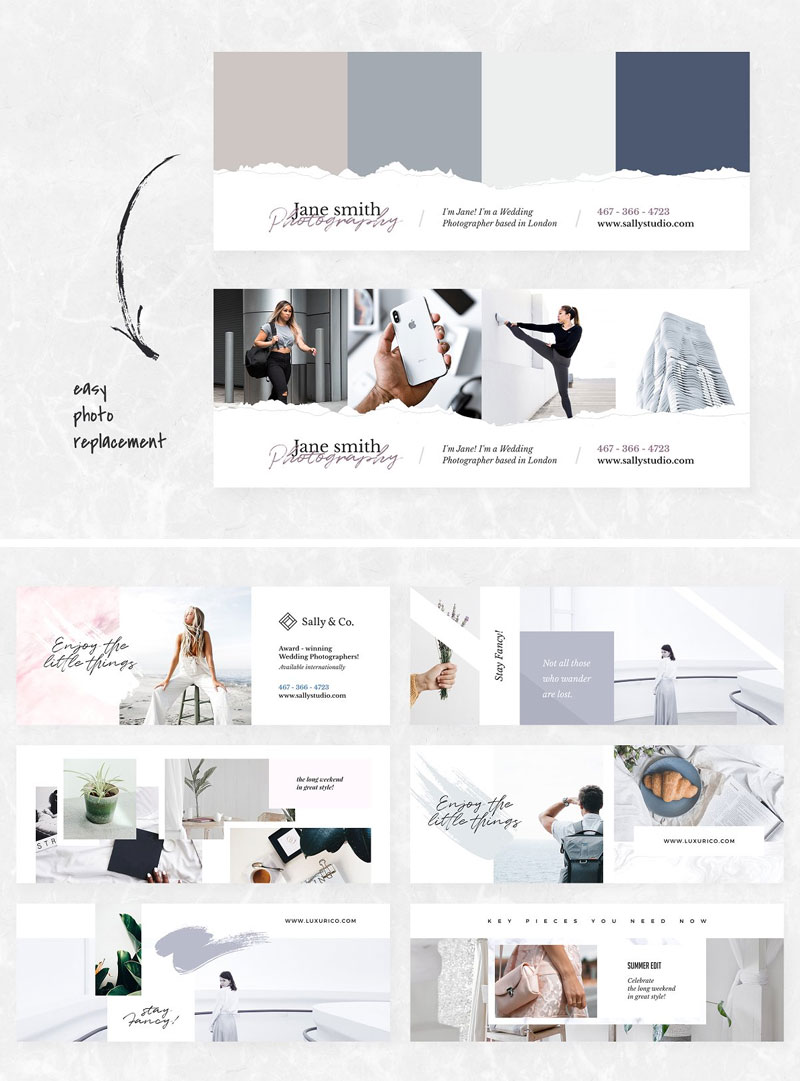 13. Rosegold Facebook Cover Pack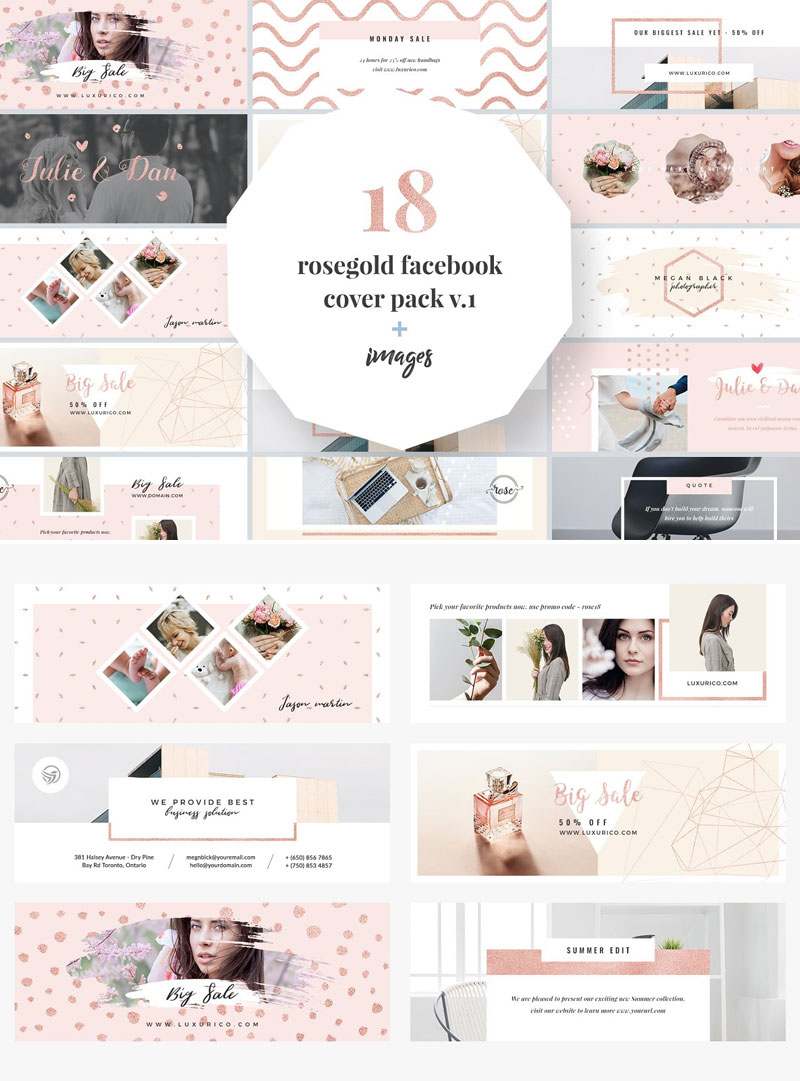 14. Bundle – Entire Facebook Covers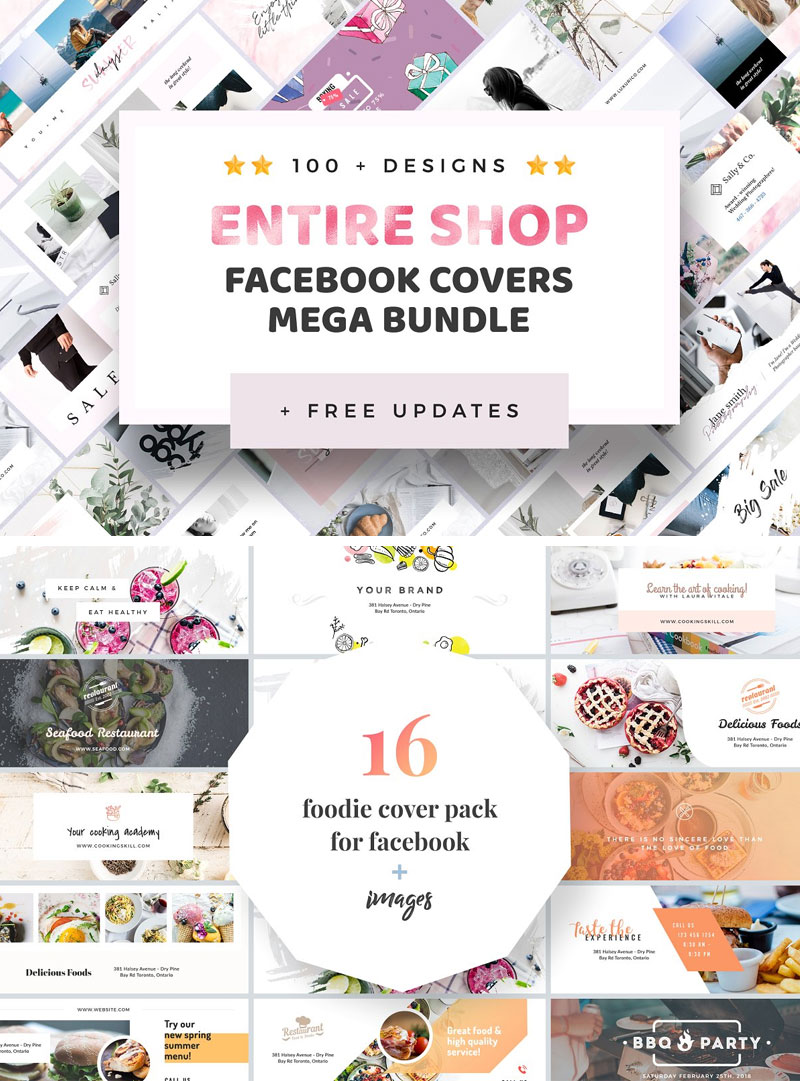 15. White Facebook Cover Pack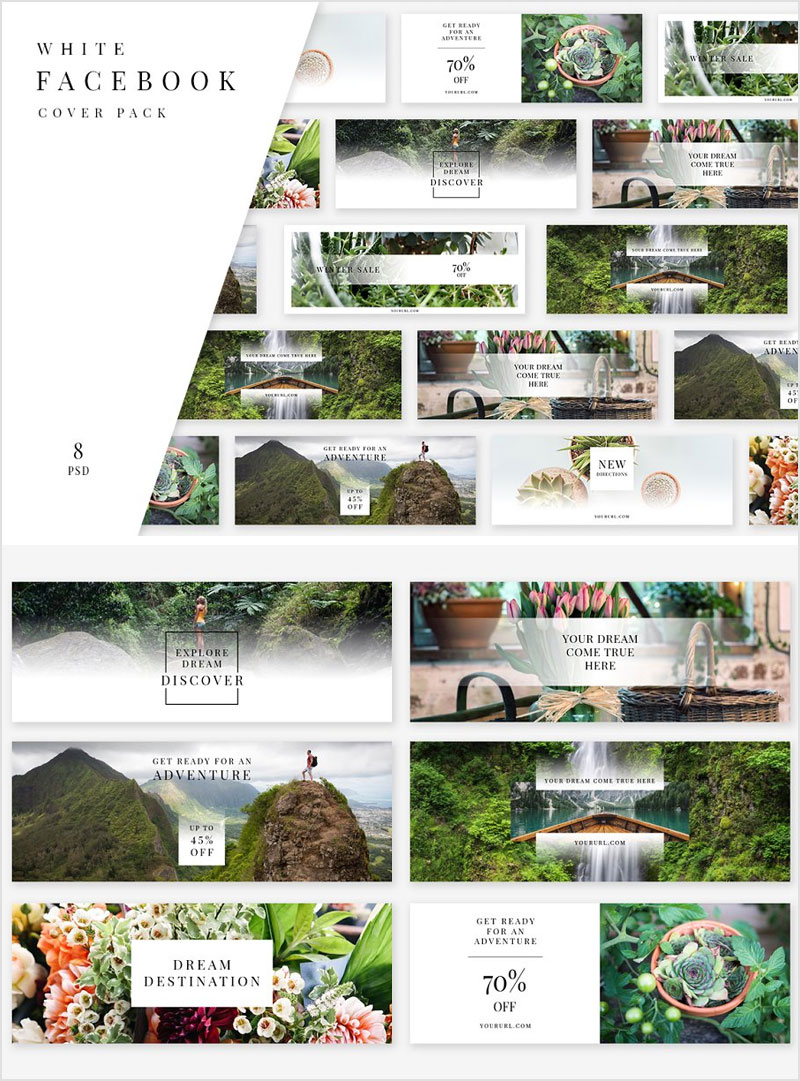 16. Facebook Advertising Templates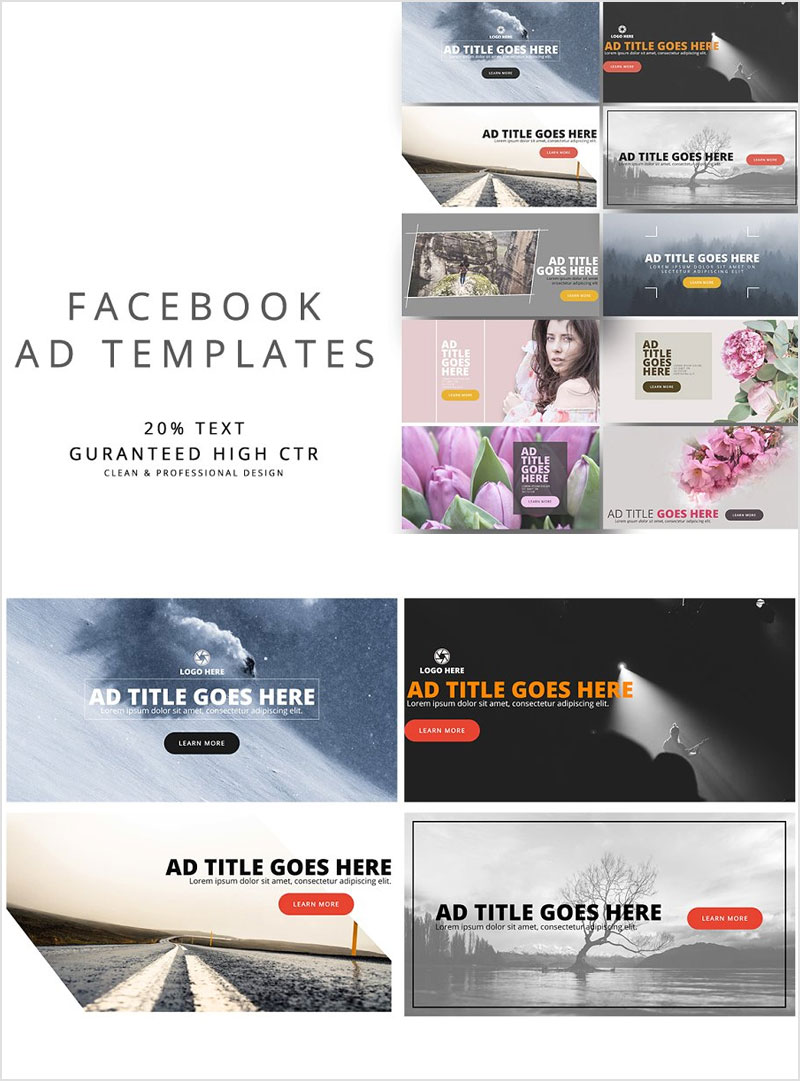 17. NATURALIS Facebook Pack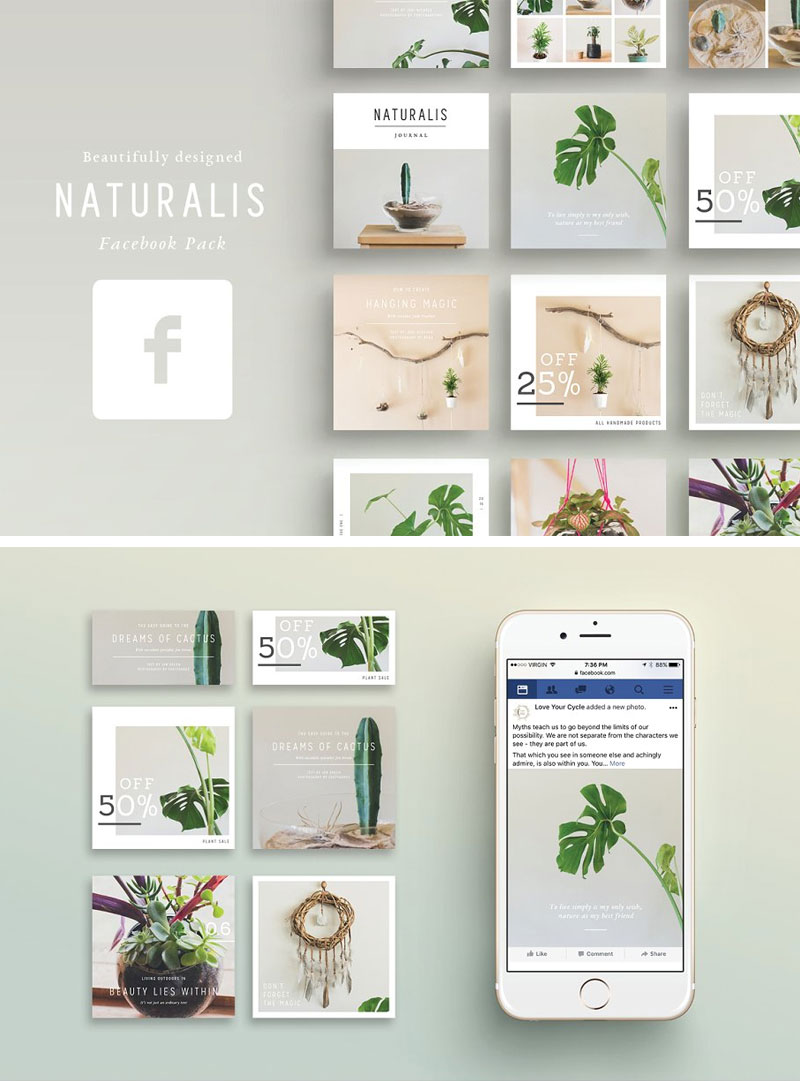 18. Blush Facebook Cover Pack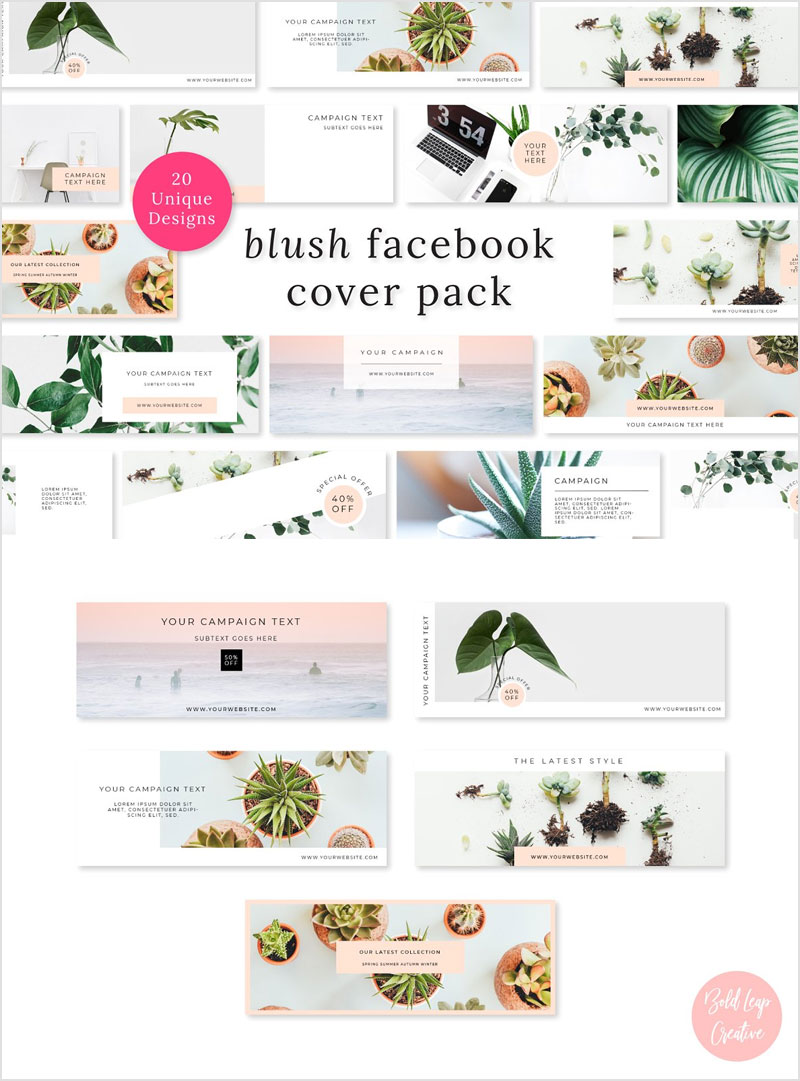 19. Photographer Facebook Template
20. Pink Facebook Cover Pack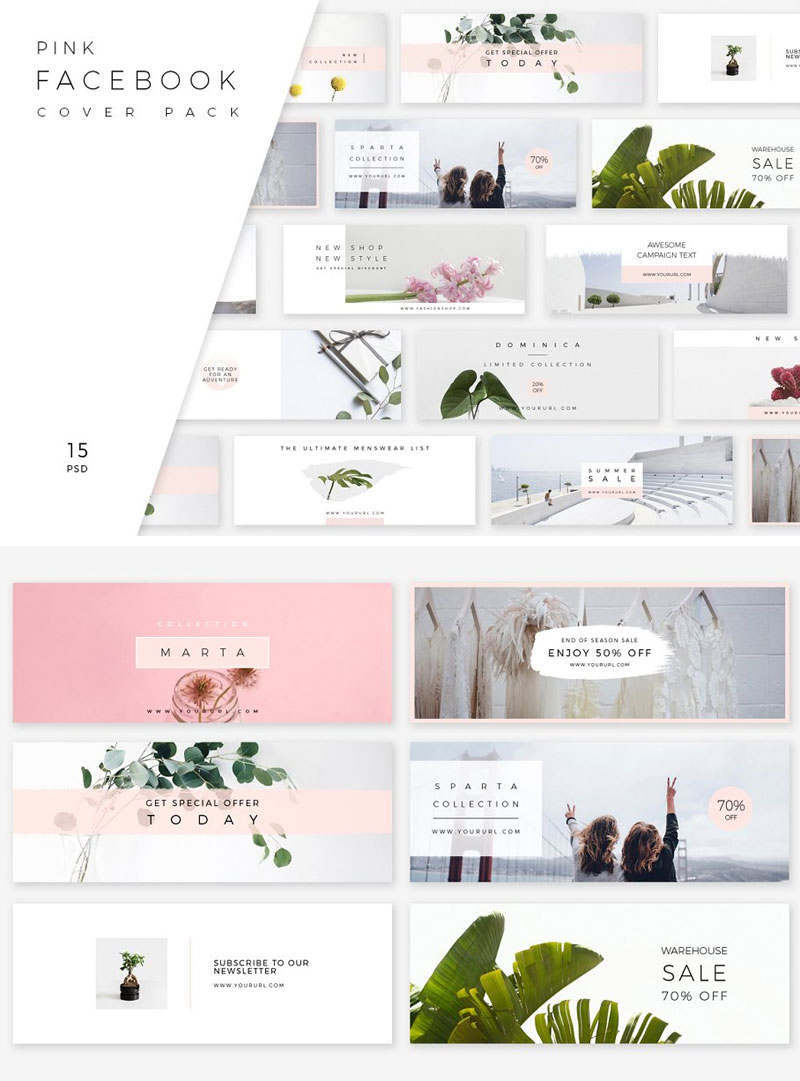 Dribbble Graphics
Very Professional website for All Designers. We have in our menu lot of free graphics & inspiration that will help in your design projects. We are also available for freelance work such as logo design, brochure design, flyer design, corporate identity, calendar design and many more.